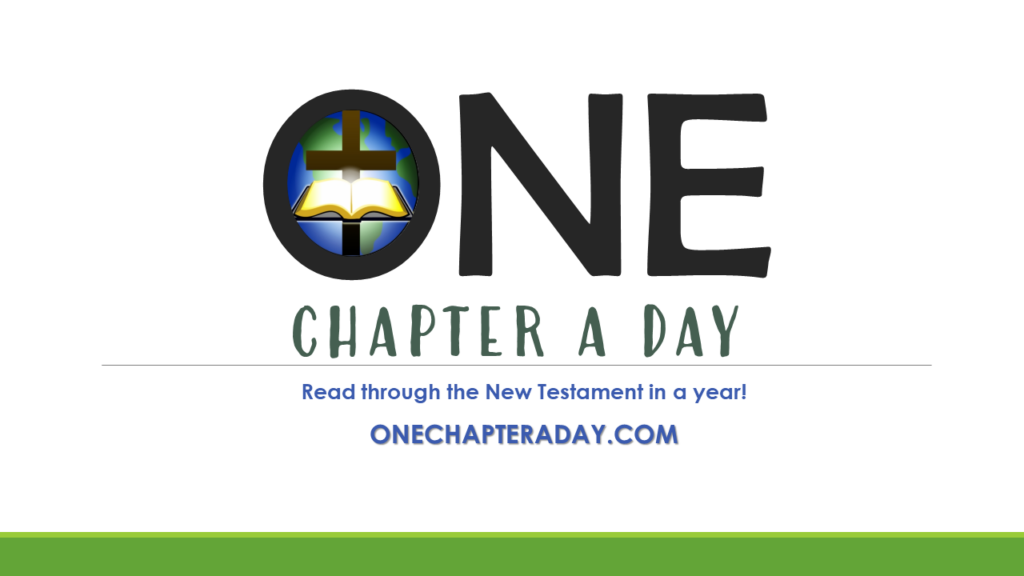 1 Corinthians 1:18 (NIV) 18  For the message of the cross is foolishness to those who are perishing, but to us who are being freaking quote saved it is the power of God.
We're taking a break from ONE Chapter A Day – this week only April 10-16 – Holy week, but we are not be taking a break from God's Word. We want to give everyone a chance to focus on the passion of Christ, AND we don't want anyone to miss out on our daily readings of "one chapter a day," so we're taking a break for one week only.
I selected daily readings from the four gospels to follow Christ to His cross, death, and resurrection. I included a few discovery questions that you can consider and a short prayer each day to stay focused on the cross.
May I never boast except in the cross of our Lord Jesus Christ, through which the world has been crucified to me, and I to the world. Galatians 6:14 (NIV)
We will pick up one chapter a day together on Monday, April 18. Let's keep our eyes on the cross all week long. Let the word of Christ dwell in YOU richly!
Pastor Carl