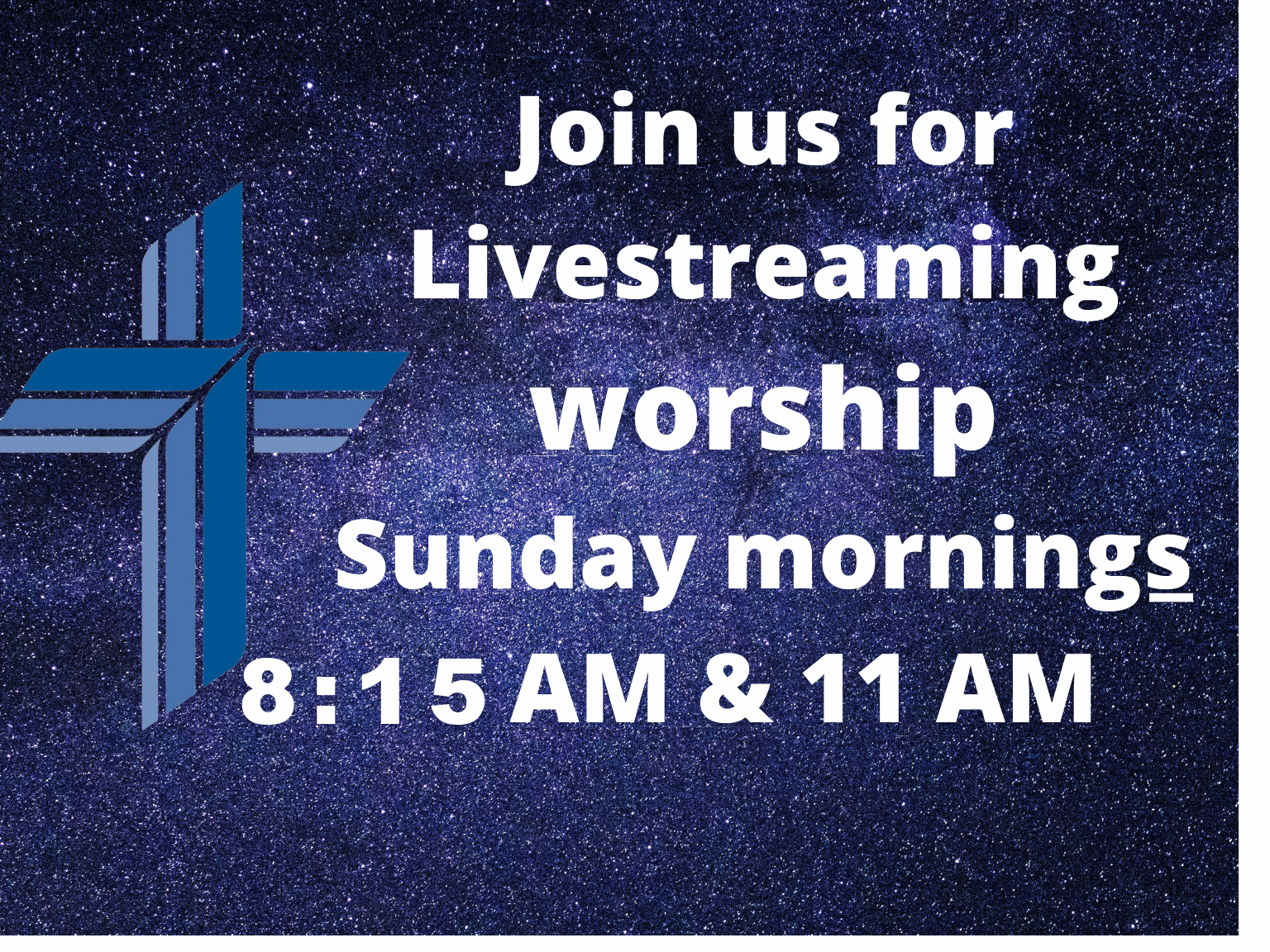 8:00 AM
We gather at 8 am for
worship
to sing praise to our God, Father, Son, and Holy Spirit. Our classic service follows the
Lutheran liturgy
, which includes the reading of scripture, prayer, the speaking of a creed, call-and-response, a sermon, offering, communion, and hymns accompanied by an organ and often a choir and handbells.
11:00 AM
We gather at 11:00 am to engage in a blended experience of traditional and modern worship. Scripture readings responsive prayers, declaration of faith, and the Lord's Supper are all part of this service. The music style of music is modern worship – led by a worship team composed of modern instrumentalists and vocalists of various ages.
What to Expect
Friendliness
As you walk in the door, our greeters will welcome you, and our ushers will hand you a worship folder with all the information about that day's service.
(we are not currently printing worship folders)
Attire
Come dressed in whatever way makes you comfortable, be it jeans and a T-shirt, a suit and tie or a nice dress, or anything in between.
Accessibility
There are no steps at our main entrance, nor are there any leading into the sanctuary. There are spaces throughout the sanctuary for wheelchairs.
Nursery
Children are welcome in worship
(currently our staffed nursery is unavailable)
. Our lobby is a great place to care for a little one while listening to the service.
Communion
As the Lord's Supper is sacred, we offer it to anyone – guest or regular attendee – who has been baptized, confesses Jesus Christ as their Lord and Savior and has a confirmed faith in the "real presence" of Christ's Body and Blood, in, with and under the bread and wine.
Offerings
We collect tithes and offerings at each service. This is for our members; as a guest, please do not feel obligated to contribute anything.
Connect Card
There are Connect Cards on the seatbacks. If you are willing, please let us know who you are and place the Connect Card in the offering plate later in the service.
Or click the graphic to fill it out online.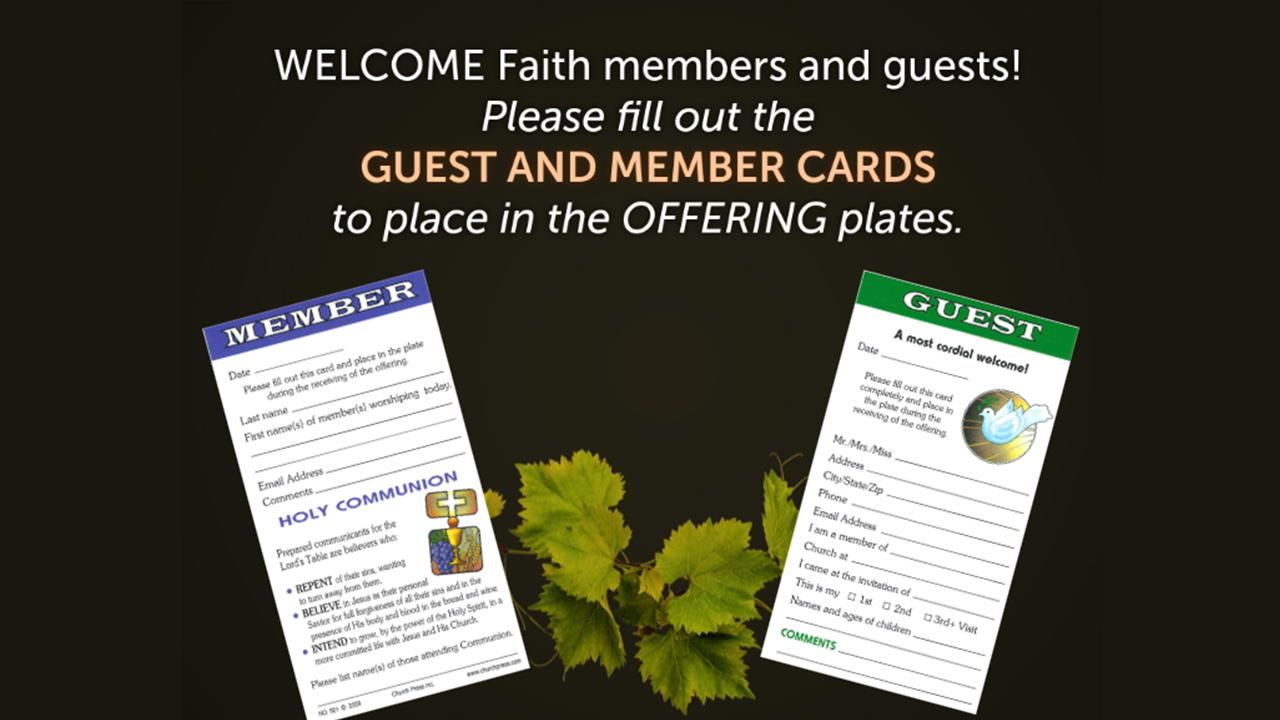 Baptism
At Faith we love baptisms. Whether you want to be baptized or you want your child to be baptized, we'd love to talk with you about baptism. We offer a great class to talk about how the Bible describes God's gift of grace through baptism.
More information?
Questions?
If you have any questions before, during, or after the service, feel free to ask any of our ushers. If you would more information please
email
or call the church office at 770-973-8877.