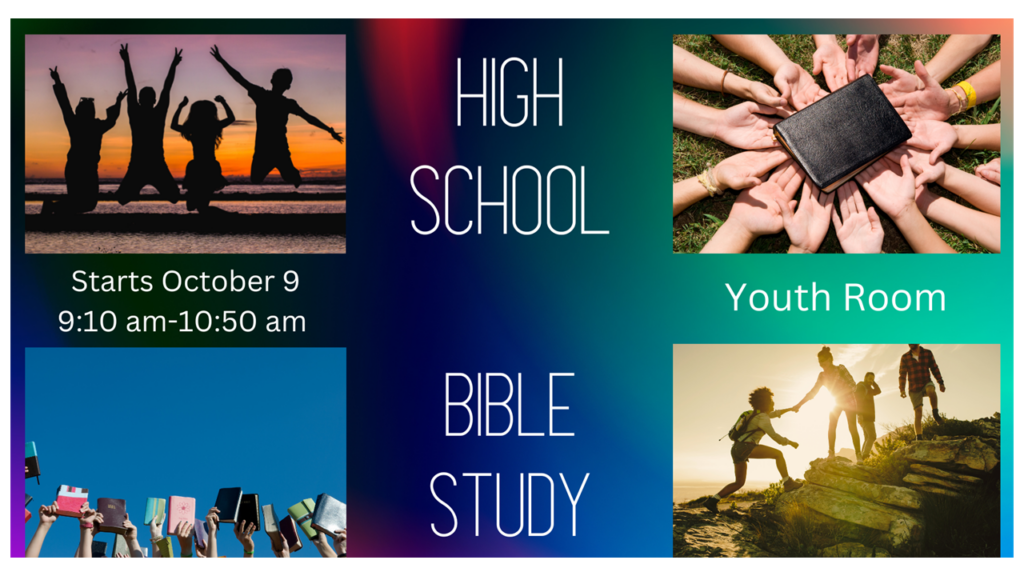 High School Bible Study Starts Sunday, October 9, 9:10-10:50 am in the Youth Room

The doors to the Youth Room will be open for 7th-12th graders for a time of fun and food every Sunday from 9:10 am -9:30 & again from 10:30– 10:50 am.  At 9:30 the 7th & 8th graders will head over to the music room for confirmation while the High School youth 9th-12th will stay in the youth Room for Bible study lead by Gerald Brenner. It all starts on Sunday, October 9.

If you have any questions email Gerald Brenner geraldbrenner28@gmail.com or Gary Schleicher garyandkim23@outlook.com.