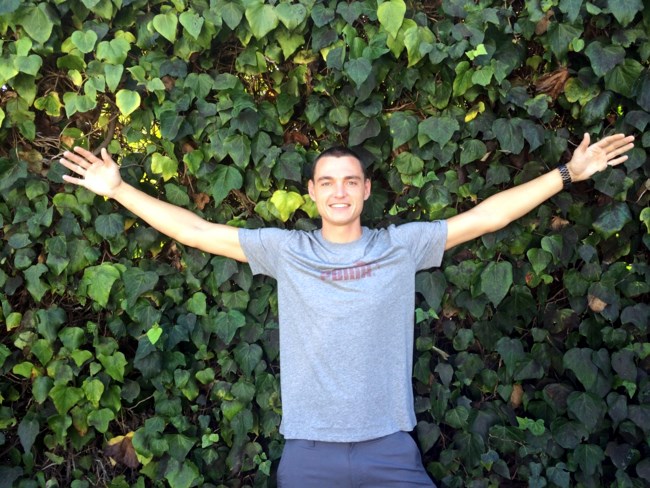 It is with great sadness that we share the news of Blake M. Edwards passing on July 13th. Blake, "BME" lived his life enthusiastically, authentically, and with much courage. He was always loyal and generous to his family and friends. Blake was as handsome as 'Superman', and his outward appearance and good looks mirrored the goodness on his inside. Always eager to please, Blake went above and beyond for those he cared for and never turned down a request to help. He was sensitive, and compassionate. Blake had a passion for his jeep, movies with his family, music, Christmas, and his dog, Domino who loved him back even more!
Blake made everyone he came in contact with feel special, heard and appreciated. He was a tremendous athlete and excelled at every sport he tried. We are thankful for Dan Hubble and his many years of mentoring and support. We are also grateful that he loved and was loved by Haley and her daughter, Ava. Blake was cherished by so many and his presence made everything brighter. We are at peace knowing his spirit lives on.
Blake is dearly loved by his mother, Linda Couch, family including Russell Couch, Garrett Couch, and Alex Barker. He is also loved by his aunt, Laura VanOstran, uncle, John Bafford, cousins Travis Ray, B.J. Ray and Joe Bafford, his father, Mike Edwards, his grandmother Norma Edwards, and extended family from his place of birth, Lincoln, IL.
Blake's Memorial Service will be Sunday, July 18th at Roswell Funeral Home in Roswell, GA. Friends and Family are encouraged to gather starting at 1pm. The Celebration of Life will begin at 2pm.
Funeral Home Address: Roswell Funeral Home, 950 Mansell Rd, Roswell, GA 30076
Blake understood the importance of organ donation as his mother is an organ recipient. Blake's decision to donate saved the lives of numerous others.
In lieu of flowers, please donate:
Georgia Transplant Foundation 2021 Macy Drive Roswell, GA 30076
Link: https://gatransplant.org/giving/donate/ EIN 58-2075193
or,
Kim Castro Seymour ROI Recovery Outfitters www.kimcastroconsulting.com 806 Old Mill Trail Ball Ground, GA 30107
Please put Blake Edwards in memo line of check.