The Sunday school program here at Faith Lutheran Church is back and better than ever!!!!
We are now…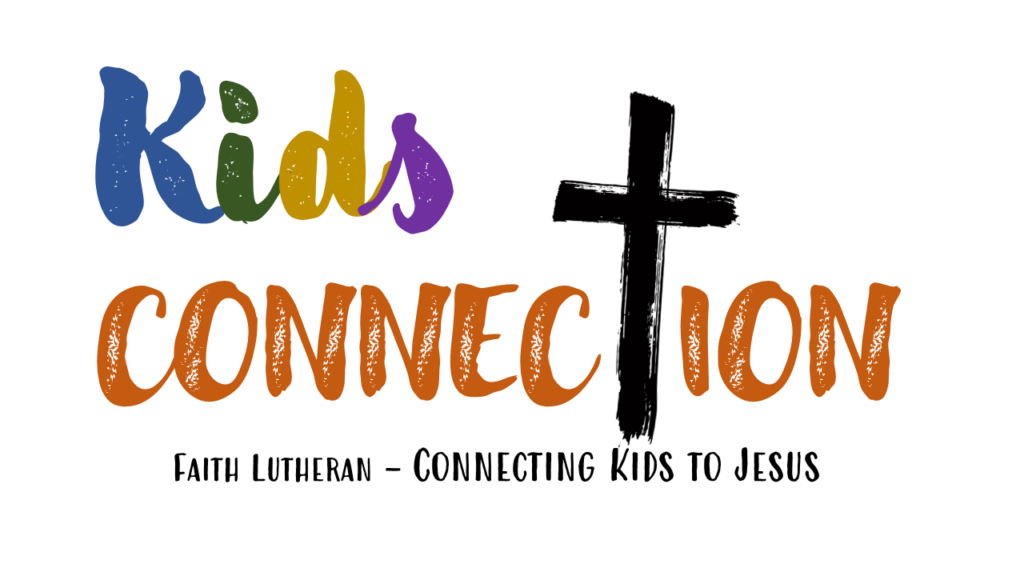 (We are so excited to announce this new program)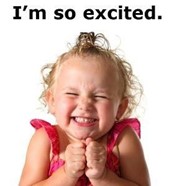 The kick-off for Kids Connection is Sunday, September 18, 2021
Beginning September 18th, we will have Kids Connection large group meet-up at 9:25am in the sanctuary to kick off every Sunday. Then, we will break off into small group classrooms for Bible lessons, games, crafts, and fellowship.  We will wrap up at 10:30am.
Wondering how you can help connect kids to Jesus?  There are so many ways!!
No matter your talents, gifts, abilities…there are ways you can serve the Lord, by serving our kids.
Leading opportunities:
Large group leader (s): 1-2 people: 
This will involve leading all age groups together in the sanctuary to start off the Kids Connection each week.  The leader for large group will play videos/music, announce birthdays, explore Biblical themes, and lead in prayer. *Please note:  you do not need to be able to play an instrument or sing to lead large group.  ALL you need is enthusiasm for connecting kids to Christ!
Small group teachers:
 -4 years old-1st grade
 -2nd grade-4th grade
 -5th & 6th grade
Each age group will have 1-2 teachers (depending on the age of the kids/preference of the teacher).  Small group teachers will provide engaging, exciting, and meaningful instruction to kids each week.  Sound like a lot?  Don't worry!! The new curriculum is provided, and we will make sure you have all the resources needed to effectively and confidently put these materials to good use.
Teaching isn't your gift??  We've got more options!!
Material donations:
Let's talk supplies.  In order to make Kids Connection a raving success, we need the materials to give these kids engaging instruction.  Everything from pencils to craft poms are needed, so grab an item card (from the information board located in the narthex) and on your next store run, grab whatever you can!  No donation is too small (or too big)!
Monetary donation:
If you'd prefer to donate money to allow Children's Ministry leaders to purchase supplies as needed, monetary donations are as good as cash😉! 
 You can take one of the envelopes provided on the information board in the narthex and place it in the church collection plate.  You can also
 Venmo your donation to:
@Beccaf333
There is a volunteer sign-up sheet on the info board in the narthex, an online sign-up is in the works.
 Still not sure how best to help?  Or maybe you have a few questions.  Reach out to us!!  If you are willing to serve, we KNOW we have a place for you!! Experience is not necessary to be a great Sunday school teacher, you just need to love God and have a desire to share that with others. 
If you would like to speak to someone about helping, please feel free to call, text, or email our Children's Ministry leader, David Hughes at:
240-551-9321
Please prayerfully consider assisting us in making this a successful endeavor.  We are tasked with teaching children the word of God.  With the help of the Holy Spirit, we can provide the children of our community with the truth and the tools they need to grow strong in faith…and be forever connected to Jesus.
Thank you for your consideration,
The Kids Connection Ministry Team
P.S.  More Kids Connection details to follow in the coming weeks!  Please check back for more information. 
P.S.S.  Coming soon: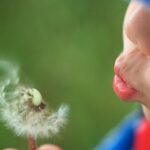 We will be posting an Amazon Wishlist for our Sunday School Kids Connection groups.  This is how we will supply our kids with Bibles for small groups.  We will also have some supplies on this list to make donating even more convenient😁.  Don't forget to use the Faith Lutheran Church Amazon Smile account when you make any Amazon purchase.  (More details on that will come when we announce the posted Wishlist information).
"Start children off on the way they should go, and even when they are old they will not turn from it."
Proverbs 22:6 NIV